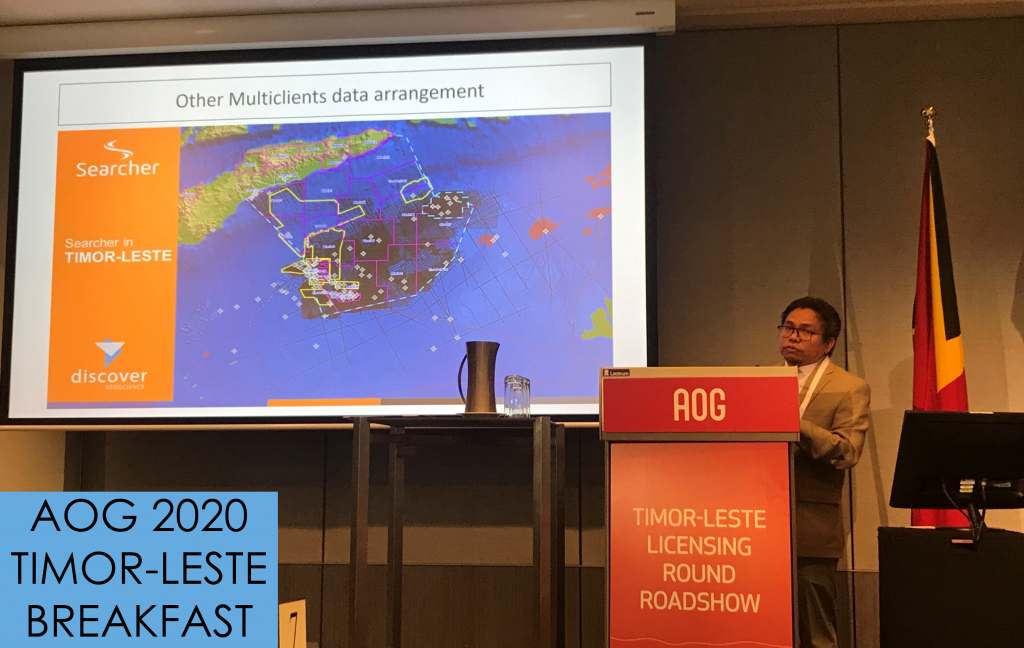 Discover Geoscience, in collaboration with Searcher, have reached agreement with the Timor-Leste authority (ANPM) to release Searcher's Offshore Timor-Leste Multi-Client Package. Searcher and Discover are offering the industry an offshore Timor-Leste Openfile Seismic Project  and  Prospectivity Study to assist clients in evaluating the offshore portion of the current Timor-Leste  bid round.
The Prospectivity Study is a comprehensive regional play-based evaluation of the offshore Timor-Leste bid blocks based on the interpretation of the Openfile Seismic Project.  The study utilizes a multidisciplinary approach  to evaluate new and proven plays in the area. The study will assess Permian to Cretaceous plays in the area and includes an extensive review of the under-explored Triassic plays. Deliverables from the study will include time and depth maps for key regional surfaces, paleogeographic maps, source maturity maps (calibrated with 1D models), common risk segment maps, well summaries and play identification. Data will be supplied as a GIS database, a digital report and an updated seismic interpretation project. 
The Prospectivity study will be available in May 2020 , well ahead of the bid closing date of 9th October 2020. For more information, contact us or contact Searcher at sales@searcherseismic.com .
ANPM bid round licensinground.anpm.tl