Discover Geoscience offers a range of data management services and has a very experienced data team who can meet all your data management needs.
From data collection building, new database creation, existing database rectification and management, data QC, data conditioning, data loading and data maintenance to creating user-friendly visualisation of data, Discover Geoscience can meet every clients needs.
We pride ourselves in our ability to find the right technical solution to fit your project objectives and timeframes and the right IT solution to integrate data into any software package, ensuring full value from every dataset, with seamless delivery to our customers.
Our range of services include, but are not limited to:
Data Gathering / Mining
Discover Geoscience can data mine existing databases to meet your project objectives and specifications. We have vast experience in the E&P industry mining seismic, well reports and digital files and compiling this data into a useable ready-to-interpret platform.
Read More...Read Less
Don't know where to start? We have expertise and experience in liasing with data providers to get you the datasets that you need. We can convert between database types and convert data into formats that your current platform can read and interpret.
Database Build and Conditioning
Discover Geoscience can build your project database with the aim of creating a ready-to-interpret product, populated with your datasets using any industry platform, such as Kingdom, Petrel, DUG, Petrosys).
Read More...Read Less
We can load and rectify seismic datasets, correcting and verifying navigation and headers. We can ensure consistency between seismic surveys and ties at intersections. Along with seismic, we can also load wells and their logs, and can also condition logs if necessary. Well ancillary data can be verified, corrected, and loaded, including formation tops, palynology, checkshots, deviation surveys, lithologies, etc. To supplement seismic and well information, we can also load, verify and correct culture (e.g. permits, oil/gas fields, coastlines) data, geological, potential field and other GIS data. Images can also be georeferenced and incorporated into the project database, along with any other relevant special information.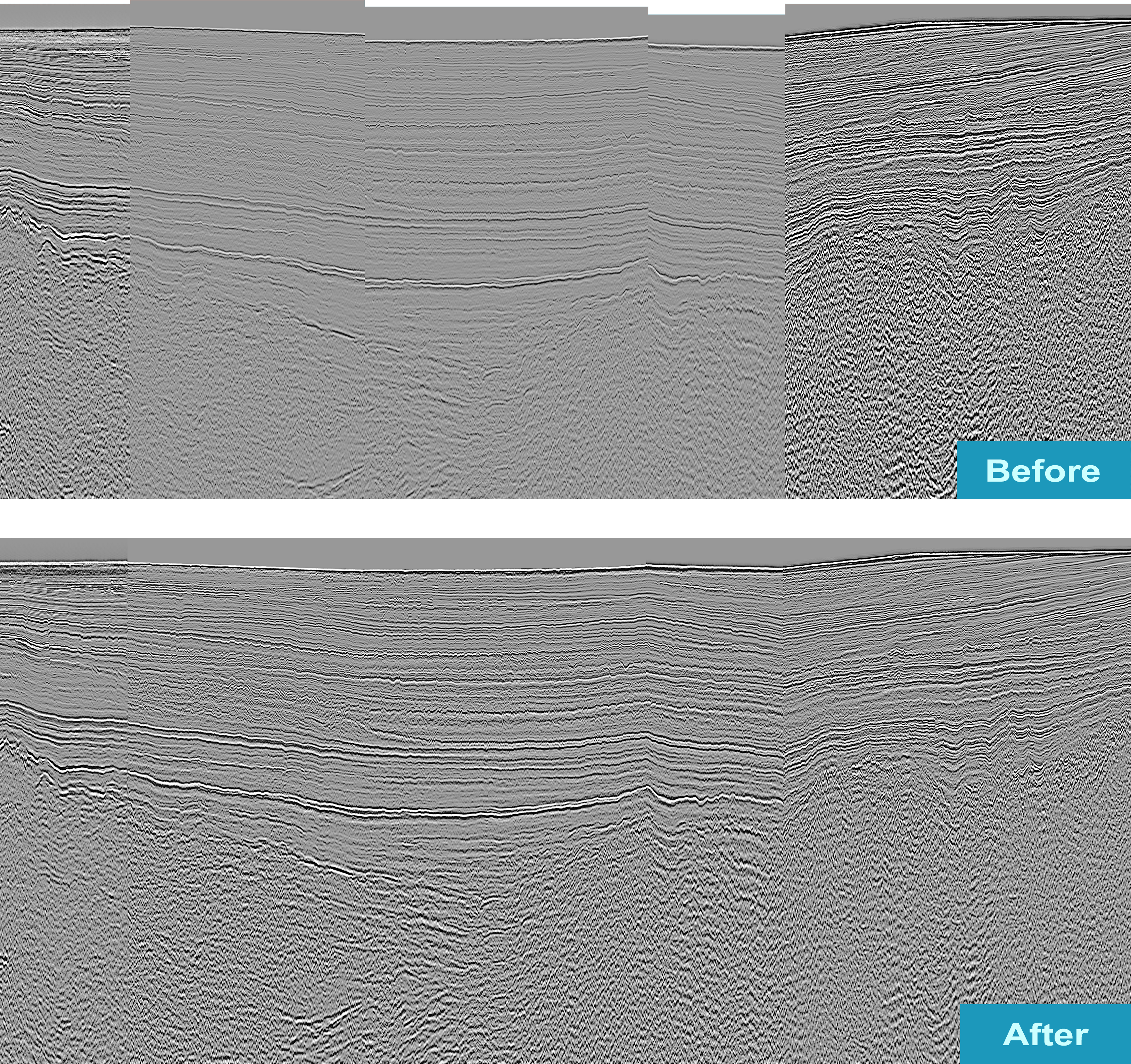 Database Maintenance
Discover Geoscience can provide database management on a one-off, ad-hoc, or regular basis. We can update your database with new information when it is received, we can troubleshoot and fix problems, and help to upgrade your database when new software releases are available.
Other Services
Speak to us today if you have data needs that you are unsure how to deal with, or if you have any other data/database related queries.
Read More...Read Less
Discover Geoscience also provides additional data-based services including:
» Support: workstation/database – onsite or offsite
» Project platform conversion: received a project in a format different to your platform or do you have the need to migrate to a new platform? We can help!
» We can hold data rooms and data viewings and manage confidential farmouts.
» Discuss with us today for any needs that are not included here.