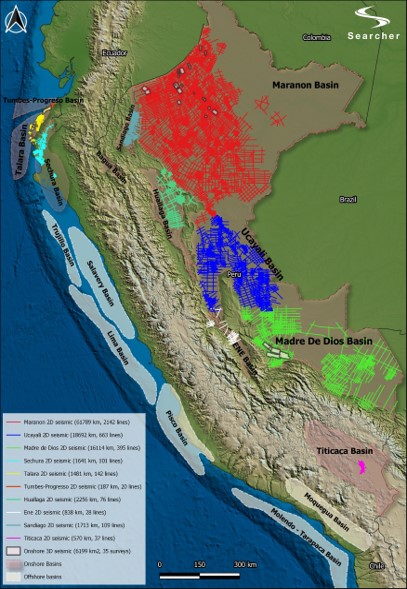 Discover Geoscience, together with project partners Searcher and Peru Petro, are undertaking studies over some of Peru's onshore basins.
Searcher is currently incorporating Peru's onshore seismic dataset into its online Saismic platform and Discover Geoscience are sorting and preparing available well data for each of the basins.
Once the seismic and well data are ready, assessment of each basin will be undertaken to design a series of studies that will best aid industry in their exploration efforts.
Please contact us to discuss how we can help in your exploration story.