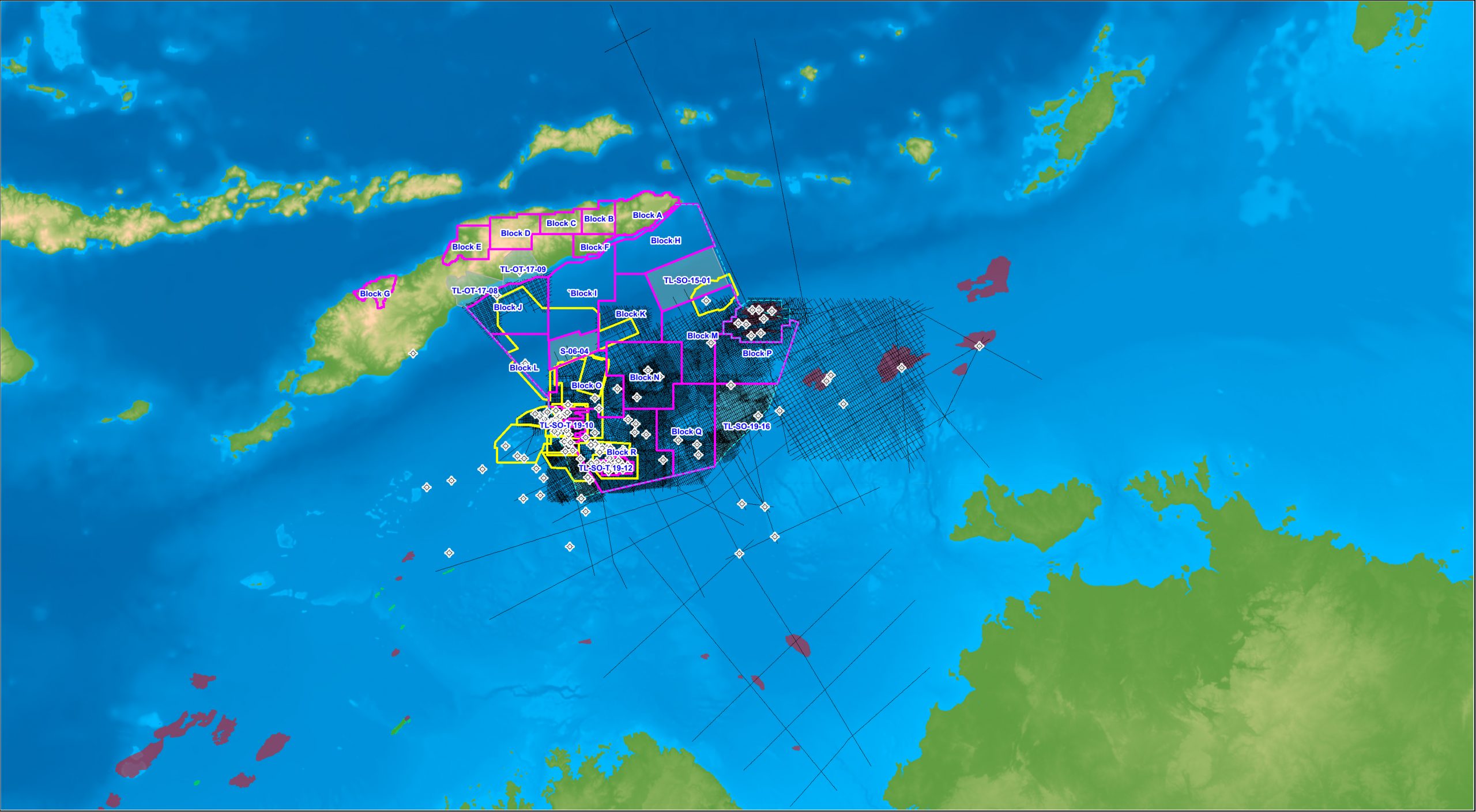 Timor-Leste Bid Round Database
The Timor-Leste Second Licensing Round was announced on October 3, 2019 by the Prime Minister of the Democratic Republic of Timor-Leste, Taur Matan Ruak. Autoridade Nacional Do Petroleo E Minerals (ANPM), Timor-Leste's Petroleum Authority, have released a total of 18 new blocks consisting of 7 onshore and 11 offshore.
The government has elected to extend the licensing round for another year to allow the industry to thoroughly evaluate the acreage release. Submissions for this Licensing Round are due in October 2021. The winners of exploration permits will be announced in November 2021 with the production sharing contracts signed by the end of December 2021.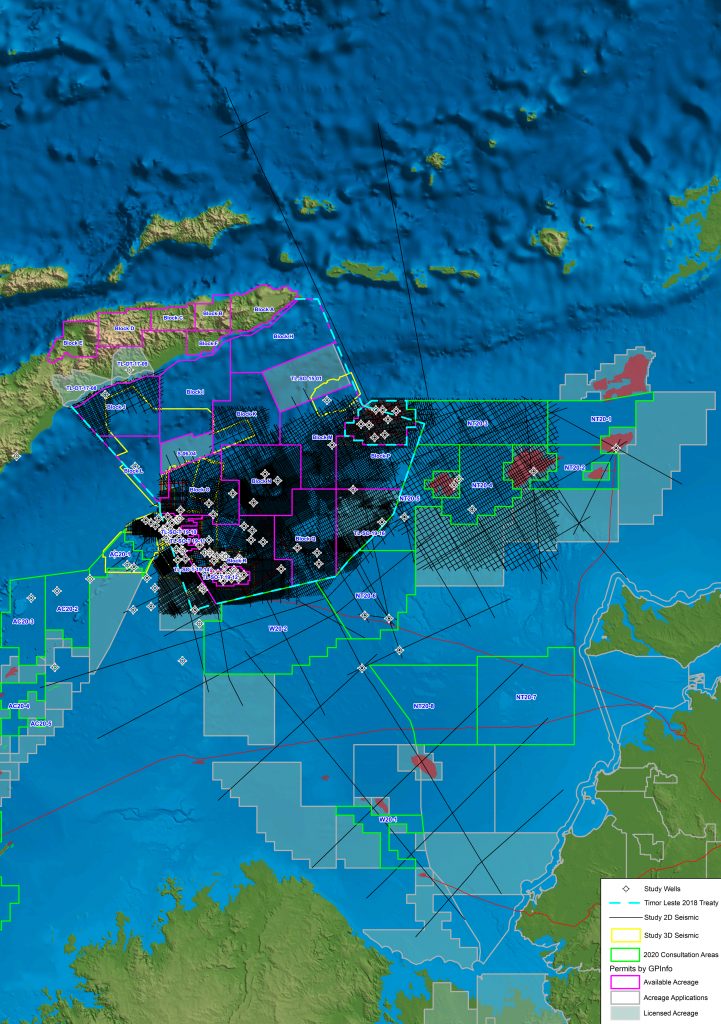 Timor-Leste Data & Study Package
ANPM, Searcher and Discover Geoscience are working on an Offshore Timor-Leste Data and Study package to be offered to the industry.
The Data and Study Package will give industry the opportunity to access comprehensive and high quality open-file seismic package to aid companies in the evaluation of the new blocks released. A technical prospectivity study is also available for the entire offshore bidding area. This includes regional geology, prospectivity ranking and potential play identification.
Timor-Leste Seismic & Well Dataset
Searcher have a comprehensive Data Package for Timor-Leste, it consists of ~102,700 kms of 2D and 22,500 km² of 3D open-file seismic. The Data Package is also complemented by 109 open-file wells with over 85 of them containing digital profile information. This will give clients a regionally consistent framework to evaluate the license blocks on offer.
Offshore Prospectivity Study
To complement the Data Package, Discover Geoscience are preparing an Offshore Prospectivity Study which  is a comprehensive regional play-based evaluation, utilizing a multidisciplinary approach to evaluate new and proven plays in the area. The study will assess Permian to Cretaceous plays and includes an extensive review of the under-explored Triassic plays.
The evaluation is conducted by highly experienced geoscientists with an independent third-party approach.