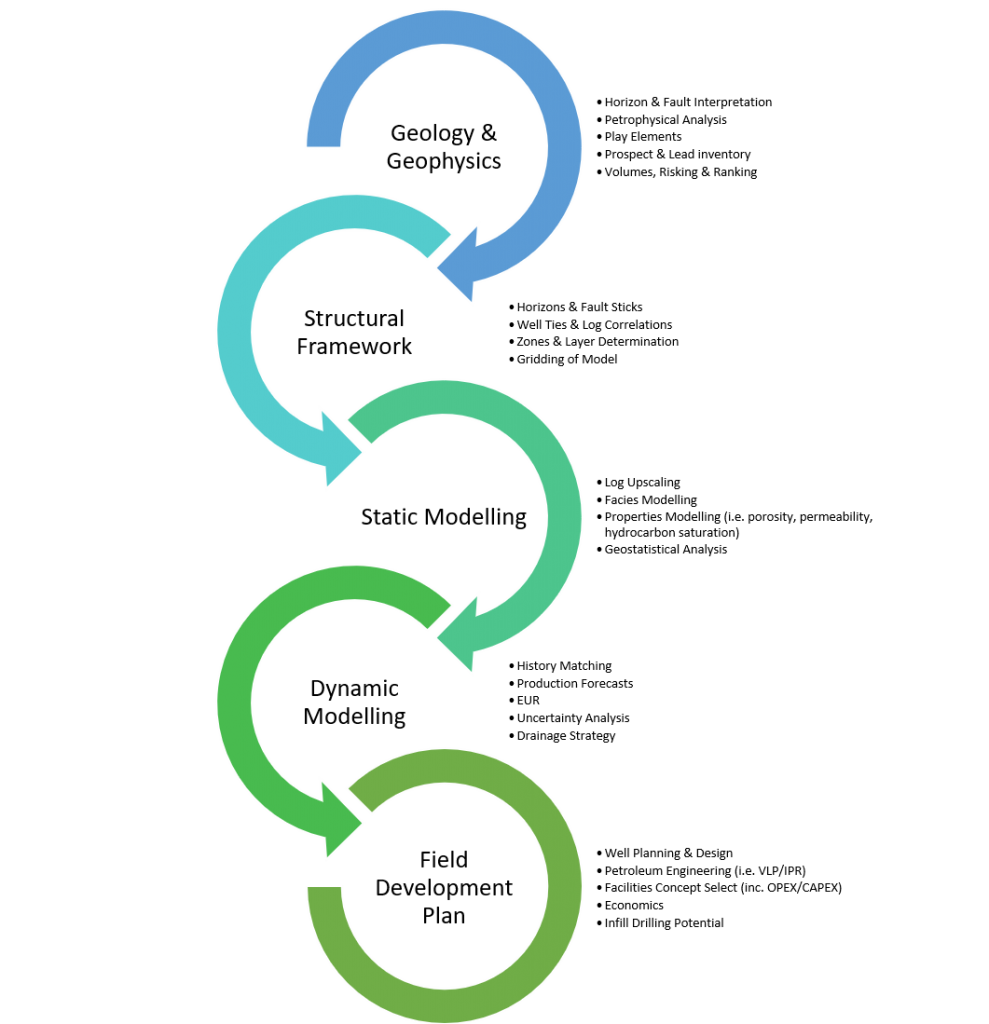 With our highly skilled team and working closely alongside experts at ResToEx and Reservoir Minds we can undertake a range of Field Development Studies to meet your needs. This allows us to offer full-cycle project evaluation from data collection, well planning to infill drilling programmes.
Our expert geologists study the internal and external reservoir architecture. Reservoir geophysics is our specialty incorporating the latest techniques in rock physics, QI, seismic attributes in development and production fields, sequence stratigraphy for reservoir characterisation, DHI analysis and geostatistical modelling.
We can support you with:
» Preparation of appraisal and development programmes or strategy
» Well planning
» Reservoir characterisation and delineation
» 4D modelling and monitoring
» Conduct peer reviews of client's evaluation of production acquisition or farm-in oppotunities
» Independent reviews of 3D seismic processing and interpretation following an infill drilling programmes
» Assessment of potential development options
» Survey field design
» Geomodelling
» Enhanced and secondary recovery solutions
Let us know how we could help.